Engagement Session at the OC Fair in Costa Mesa, California
Tracy and Richard's engagement session at the Orange County Fair was super fun, to say the least. Before we started the shoot, they invited me for a pint of beer. We shared some laughs, drank some awesome beer, and then we were ready to take some amazing pictures. For shoots like these, I don't use a shot list but instead I try and draw out inspiration from my surroundings and how the couple interact with each other.
Crowded places like the OC Fair or an amusement park can make it difficult to take pictures. I like to embrace the crowds and use them as compositional set pieces to my images. I definitely had to muster up a lot of patience to get the shots I wanted though, but it all worked out. We had an absolute blast with this session, and I love shooting at unconventional places for engagements.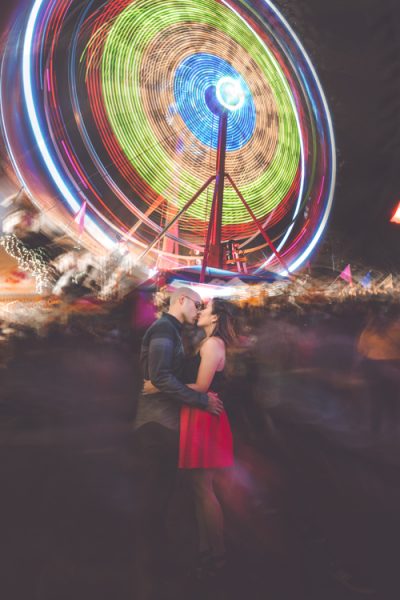 If you're interested in booking me for your wedding, message me at contact@jimmybuiphotography.com and don't forget to visit my website and follow me on Facebook, Twitter, and Instagram. Mention you checked out my blog and receive a 5% discount on any package. Thank you so much!
I am a wedding and conceptual portrait photographer based in Southern California. When I'm not shooting weddings, or planning my next weekly photo for my Music to Life series, you may find me at Disneyland or the zoo spending time with my beautiful wife and daughter.
Latest posts by Jimmy Bui (see all)