Beautiful Wedding at the St. Regis Monarch Beach Resort in Dana Point, California
Kaylee and Gary got married at the beautiful St. Regis Monarch Beach Resort in Dana Point, California. One of the unique things about this wedding was that we had a mini boudoir session with Kaylee before she got dressed. Those pictures aren't featured here since they are solely for Gary only, but they turned out awesome. After Kaylee got ready, she had her first look with Gary at a gorgeous staircase in the resort. One of the things I love most about couples having a first look is that it gives them the opportunity to share a beautiful moment in a private setting. There were no family or guests present at their first look, and I'm sure it'll be a moment that they'll remember for a long time. Right after the first look, I captured a few portraits with them. I used some lighting equipment to bring some extra umph to the pictures, and I was able to capture some amazing light rays from the windows.
Tessa Brand and her team of Tessa Lynn Events did an amazing job planning the wedding, and they helped make both the ceremony and reception areas look absolutely gorgeous. The staff at the St. Regis were awesome too, and although the hotel was undergoing some renovations and construction, they helped run the day smoothly despite the inconveniences. I shot this wedding with the help of a second photographer and an assistant.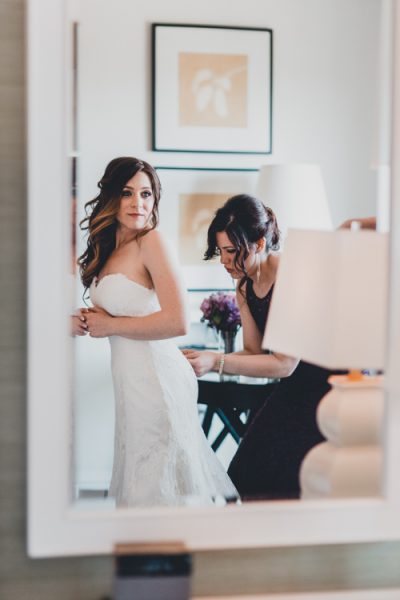 If you're interested in booking me for your wedding, message me at contact@jimmybuiphotography.com and don't forget to visit my website and follow me on Facebook, Twitter, and Instagram. Mention you checked out my blog and receive a 5% discount on any package. Thank you so much!
I am a wedding and conceptual portrait photographer based in Southern California. When I'm not shooting weddings, or planning my next weekly photo for my Music to Life series, you may find me at Disneyland or the zoo spending time with my beautiful wife and daughter.
Latest posts by Jimmy Bui (see all)