This summer, I got to meet with Phillip and Beth for an amazing engagement session at Crystal Cove State Park in Laguna Beach.
Beth and Phillip met online through a dating site, and they knew they were right for each other from the very first date. When Beth met Phillip's two children from a previous marriage, she fell in love with them from day one as well—just proving how perfect this match is. Phillip is in the Navy, and they lived in Hawaii for a couple of years before moving to San Diego, where he is now stationed.
These two were so wonderful to work with. They drove a couple hours up to Laguna Bach for the session, and they were up for anything. Phillip was a little shy at first, but I was able to get him to loosen up. In fact, by the end of the shoot, I was able to get them knee-deep in the water! I also had to get in the water to get the right angle; I was wearing jeans and didn't take my shoes off, so I was completely soaked, but it was so worth it.
Phillip & Beth, thank you so much for letting me be part of your amazing engagement session! You two are absolutely perfect for each other.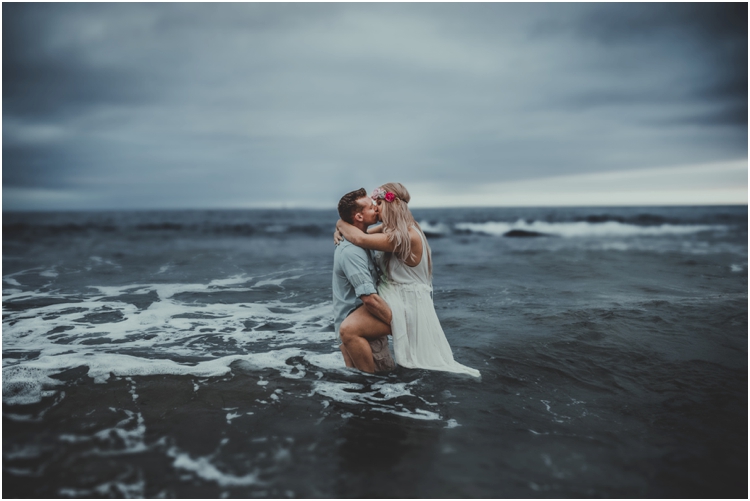 I am a wedding and conceptual portrait photographer based in Southern California. When I'm not shooting weddings, or planning my next weekly photo for my Music to Life series, you may find me at Disneyland or the zoo spending time with my beautiful wife and daughter.
Latest posts by Jimmy Bui (see all)